Our Technology Partners
Working with great marketing technology and knowing the ins-and-outs for maximizing their usefulness is an important part of how we stay ahead of the curve. The marketing technology available through our key partners allows us to streamline our process and focus our efforts on the strategy and optimization of your campaign.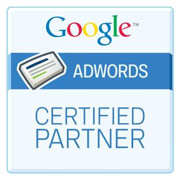 Google AdWords
The way people make purchase decisions involves a lot more research than it used to. Getting in front of people who are searching for terms related to the problem your product/service solves is one of the easiest ways to increase top-of-the-funnel leads. These people are already looking for a solution and now you're in their consideration set.
Our AdWords Certification goes to show that we know the ways to create and target ads in the most effective way to bring in your target customer. We're running campaigns for lots of clients, and they're all seeing increased web traffic, opt-ins, and opportunities.
AdStage
Managing multiple platforms for multiple clients while running A/B testing for creative and targeting options is a lot of work! AdStage is a platform that gives us powerful tools to optimize digital marketing and PPC ads for our clients. It also enables us to provide very comprehensive analytics so that we can always assure clients that the ads we made are working.
We started working with AdStage while it was in beta, and have been providing regular feedback to make the platform even better. We use it for all of our clients and look forward to seeing it grow.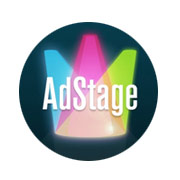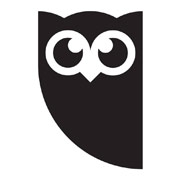 Hootsuite
Hootsuite allows us to manage multiple clients and platforms across social media. What AdStage is to digital marketing and PPC, Hootsuite is to the organic posts and conversations happening on social. It allows us to optimize the time to send a post or tweet and respond to any inquiries immediately. Social media is a crucial part of customer service, and Hootsuite allows us to stay on top of it all.
Beyond managing your own social media properties, Hootsuite lets us listen to conversations that are relevant to your target market so that we can join in or comment on it. Think of it as staying in-the-know with the chatter online.
HubSpot Inbound Certified
Inbound is what really kicked off digital marketing, and continues to be an important piece of the puzzle. B2B companies find it especially rewarding as it brings in leads that can be actioned by a sales team. Better yet, we know how to write content and target ads that bring in qualified leads. Your ideal customer is coming to your site and waiting for a call!
Beyond our confidence with inbound campaigns, we are also very comfortable working within HubSpot's marketing platform.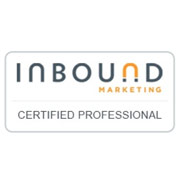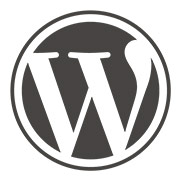 WordPress
WordPress is the most popular blogging platform, powering over 60 million sites. It's so popular because it is so easy to use, and so customizable at the same time. We believe that a good website should be manageable, and so we build both a beautiful front-end and a simple back-end. Clients love that they are empowered to update their own new websites on the fly.
That being said, we don't launch a site and say "seeya later!" There are a variety of ways we can support you with a new website depending on your internal capabilities and bandwidth.
Woobox
Woobox provides tons of add-on options for your Facebook page. If you've ever seen a cool giveaway, photo contest, or custom tab on a brand's Facebook, this is how we make that happen. Sweepstakes are one of our favourite ways to not only grow your followers, but to engage them with your brand. It can also be connected to other digital marketing efforts, such as building an email database.
We've seen these Facebook sweepstakes work extremely well for a variety of clients, but find that businesses with a focused geographical target market (such as restaurants or community NFPs) get the biggest return.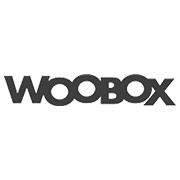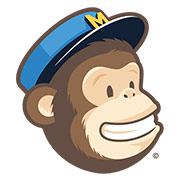 MailChimp
Email marketing is a powerful way to stay in touch with customers, or to action new leads that opt-in through inbound campaigns. MailChimp's platform allows us to manage email lists, create segments within the list, and optimize the sending time of your emails so they reach the greatest number of people. It also allows us to create beautifully designed emails that are tested to be sure they look great across devices and mail clients.
MailChimp is also great for its integrations. We can build in sign-up forms to your website, or use it to make sure your list is CASL compliant. It covers all the email bases.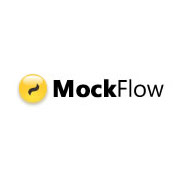 MockFlow
Before starting the design for a website, we create wireframes to present to clients. These diagrams show the basic layout and communication priorities on a site, so that we can all agree on a direction before making it beautiful. This crucial step in the web design process is made easier through our use of MockFlow, a web-based app that makes creating the wireframes simple.
MockFlow also has a lot of built-in features that are common to websites such as navigation bars, video embeds, and even icons. It helps us give clients a preview of what a site will say in a visual way.
Adobe Creative Cloud
Two and a half years ago, Adobe switched their popular Creative Suite software into a subscription service called Creative Cloud. By subscribing to the service, we make sure we all have the latest design software at our fingertips. Whether we're using Photoshop to create Facebook ads or InDesign to format an eBook, we are always up-to-date.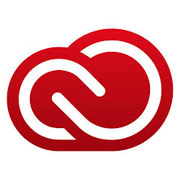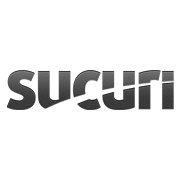 Sucuri
Sucuri provides website firewalls and antiviruses so that you don't have to worry about downtime or your site going rogue. It's sad that we have to worry so much about attacks on the web, but it's a reality that we are prepared to face. We can provide all of our web design clients with access to Sucuri's protection software.
Hover
Hover makes domain name & email management simple. Other providers like to bog down the process of buying a new domain with intense sales pitches and add-on services. Hover lets us get our clients set up with their new internet address quickly and painlessly.